Imagine creating stunning, gourmet-style desserts at home for dinner parties, holidays, and romantic evenings. In this blog post, we'll guide you through a delightful journey of fancy desserts to make at home, from elegant classics to exotic international delights. Get ready to impress your guests and satisfy your sweet tooth with a variety of dessert options perfect for any occasion!
Key Takeaways
Indulge in 50 fancy desserts to make at home for every occasion, from dinner party showstoppers to romantic indulgences!
Experience the world's finest flavors with international delights, vegan and gluten-free options, and more.
Master presentation and plating techniques to turn your creations into stunning masterpieces!
Elegant Desserts for Every Occasion
When throwing a dinner party, celebrating the holidays or enjoying an evening for two, let our selection of fancy dessert ideas elevate any event to something special. From exquisite cakes and treats that are sure to impress guests, like an extravagant chocolate ganache cake or a luscious mousse, to alluring ice cream desserts that tantalize your taste buds. Each moment is unforgettable. Our delicious gourmet selections will take you beyond basic baking with unique ideas designed specifically for these occasions.
Dinner Party Showstoppers
At a dinner party, why not amaze your guests with a delicious fancy dessert? To truly captivate them, use some of your favorite gourmet dessert recipes. Have fun crafting up things like Kransekake or Persian Love Cake. Your showstoppers will be remembered for their wonderful flavor as well as the stunning presentation. Finish it off by dusting these treats in powdered sugar! Create truly impressive desserts for your impressive guests!
For other excellent fancy dessert ideas, try making delectable items such as Fraisier Cake, maybe combine this gorgeous cake with a Grand Marnier Souffle. You could even make a lemon cake with homemade eclairs.
Why stop there when you can whip up a fancy dessert of creamy and delicate Strawberry Panna Cotta. Don't forget Cinnamon Palmiers along side Blackberry Mascarpone Tart over a shortbread crust. With all this deliciousness at hand, make sure to wow everyone around the table with your fancy dessert recipes!
Holiday Treats
The festive season is incomplete without some delicious treats. Impress your guests with goodies like salted caramel cheesecake, chocolate bread pudding or roasted pears to bring out the cheer in everyone's hearts! For a fresh twist on these impressive desserts, try making baked cheesecake with strawberries and adding freshly-picked blueberries as an extra topping for added yumminess. These fancy desserts you can make at home are sure to be showstoppers!
If you want something that captures all those autumnal flavors of this special time of year, look no further than orange cranberry bundt cake—it will certainly hit the spot! Of course presentation plays a major role when it comes to holiday meals, so get creative by plating up these delicacies and garnishing them just right – after all, who said eating can't be fun too?
Romantic Indulgences
Romantic desserts can make your memorable moments with that special someone truly unforgettable. A white chocolate fondue is ideal for creating a dreamy atmosphere. Its lush and creamy texture will wow you and your partner, so it's perfect when accompanied by fresh berries like fresh strawberries or fresh blueberries, or even dip marshmallows or pretzels into it!
To add more sparkle to the evening why not try champagne cake? The delicious dessert recipe includes both moist batter and sweet frosting which has been enhanced using real bubbly champagne. Whatever occasion you may be celebrating, these romantic dessert ideas are sure to show just how much you care.
International Delights to Bring to Your Home Kitchen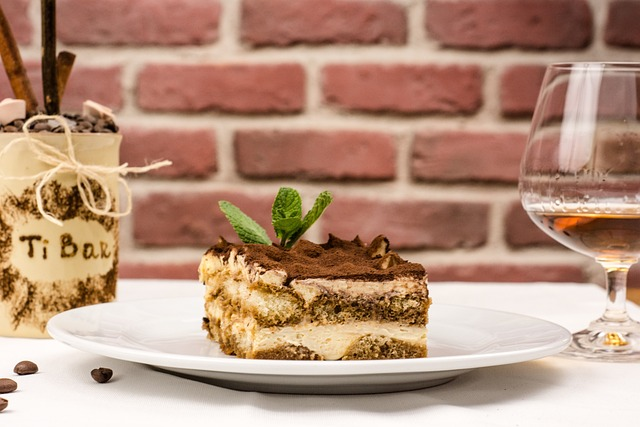 Are you ready for a culinary experience that will span the globe? Our collection of international desserts can take you there. From France and Italy to Asia and beyond, explore exotic treats from all around the world with our selection of pastries, sweets, and delicacies — whatever your heart desires! You'll be inspired to make new creations while expanding what defines dessert in your mind. Let's get started on this tasty trip together!
European Elegance
Indulge your taste buds and enjoy the wonderful variety of exquisite European desserts. From French macarons with their delicate texture, to creamy Italian tiramisu, each has its own distinct appeal sure to tantalize you!
Try the Hungarian sponge cake Dobos Torte, layered with chocolate buttercream and topped with caramel. This layered pastry is a stunning, perfect dessert that will both please the eyes as well as satisfy your sweet tooth.
No need for a trip abroad – why not take some time out in your very own kitchen and indulge in all these heavenly delights? Treat yourself today. Allow yourself this unique pleasure that only Europe can offer. It's an elegant medley of best fancy desserts ready-made just for you!
Asian Inspirations
The world of Asian desserts is a delightful and exciting one for your taste buds to explore. Contrary to the light Japanese cheesecake, there are also Chinese mooncakes that offer an intense flavor-filled experience. Then Indian gulab jamun pack in sweet syrupiness per bite! Take this opportunity to journey through these varied treats and savor their unique qualities.
Discover all the diverse flavors on offer from Asia's pastries – fluffy cakes, indulgent mooncakes or syrupy delights like gulab jamun – delight each sense as you embark on gastronomical exploration. Immerse yourself fully into Asia's delectable delicacies and tasty treats. You won't regret it!
Middle Eastern Magic
Experience the bewitching flavors of Middle Eastern desserts such as baklava, cream puffs with rosewater flavor, and Turkish delight. These tasty treats are known for their unique combinations of textures, tastes and tantalizing aromas that will transport you into a realm of extraordinary culinary enchantment.
Baklava consists in thin layers of phyllo pastry filled with nuts and spices before being generously soaked in sweet honey syrup. It is an extremely popular treat from the Middle East region. Cream puffs incorporate fragrant hints to the classic French dish. While Turkish Delight brings together distinctive elements creating an enjoyable amalgamation or pleasure to all senses.
Immerse yourself into this magical experience filled by sumptuous offerings found only within these sublime delicacies!
Decadent Chocolate Creations for Home Events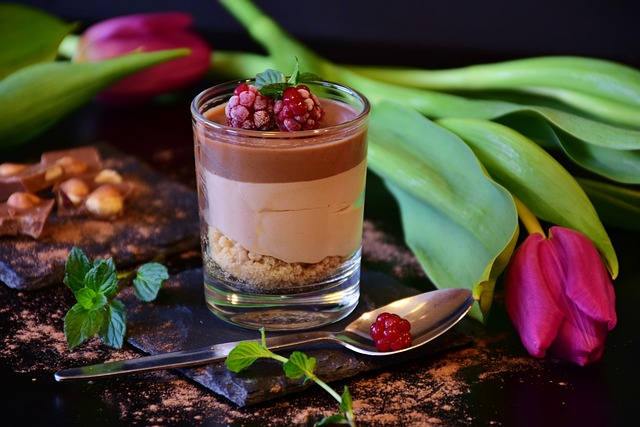 For all you devoted chocoholics, this section is dedicated to your sweet tooth! Enjoy a selection of delightful chocolate desserts like chocolate cakes, tarts, chocolate ganache and chocolate mousses that will make any cocoa fan's heart melt. Or indulge in some fancy desserts such as the mouthwatering delight of handmade chocolate-dipped delights. No matter what type of rich experience you are looking for each delicious recipe will have you coming back for more!
Cakes and Tarts
Chocolate lovers rejoice! Indulge your passion with delectable chocolate desserts such as a chocolate ganache layered cake, Black Forest Gateau or a chocolate coconut trifle. These delightful cakes have an exquisite blend of intense chocolaty flavors in combination with delicate textures that will please the most discerning palates.
For instance, let us start off by describing the luxurious chocolate ganache layer cake. This tasty treat is made up of moist chocolate sponge layers containing heavenly creamy ganache filling. Alternatively try out our modern interpretation of classic retro dessert. The Black Forest Cake features multiple thin layers of amazing dark chocolate amalgamated around sweet vanilla mousse enhanced by brandy flavor crowned with Morello cherries. To top it off, it is nicely covered in some more glossy melted rich cocoa glaze.
Finally, round things off perfectly for all true indulgers who are looking for something different yet just as fantastic. Indulge in the incredible Chocolate Coconut Trifle! It features chunks of thick, rich chocolate pound cake and is covered with toasted flaked coconut and coconut pastry cream. Savor the little crunchiness added due to these coconuts pieces inside every spoonful!
Mousse and Puddings
Those looking for a luxurious treat will appreciate the richness of dark chocolate in creations such as mousse, pots de crème and bread pudding. Enjoy an indulgent experience with smooth texture that can only be found from fine ingredients like high quality melted chocolate mixed with eggs and cream.
Each individual serving or entire dish is finished off perfectly when garnished with fresh whipped cream or some cocoa powder. Treat yourself to a little moment of bliss by sampling one of these exquisite desserts made up of velvety chocolaty goodness!
Chocolate-Dipped Delights
Chocolate-dipped desserts make for the perfect appetizing treat that will impress your guests and tantalize all of their taste buds. You can melt your favorite chocolate then dip a selection of fruit, cookies or cake into it so you are able to enjoy these delicious confections when hosting parties such as dinner functions or simply at home. Who doesn't love chocolate covered strawberries?
The steps involved in creating these elegant delicacies is easy. Start by melting chocolate chips, next take whatever treats you wish to have covered with the melted liquid gold (think strawberries, fresh raspberries, etc.), allow this mixture sufficient time to set before serving, and voilà! Enjoying stunning dessert like those dipped in delightful chocolaty goodness has never been easier nor tasted better!
Fruity and Fresh Masterpieces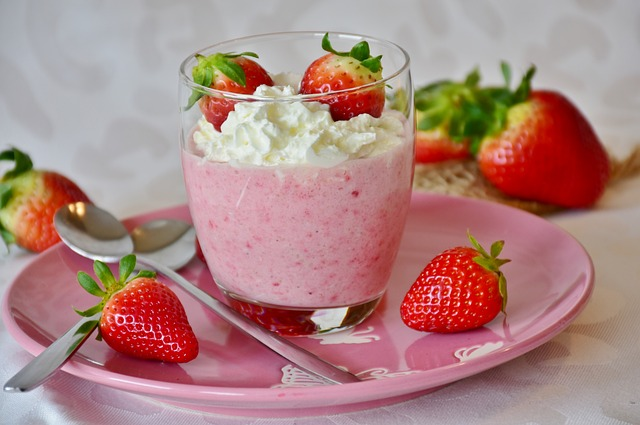 Add a hint of refreshment to your dessert table with an array of flavorful creations. There is something for everyone – from tangy citrus desserts like lemon tart to a creamy dessert of strawberries and cream parfaits. These goodies taste delicious and are sure to bring life to any occasion. No matter if it's a dinner party or an informal gathering, these easy fancy desserts are sure to elevate the occasion.
Berry Bliss
A delightful way to perk up a dreary day is by indulging in berry desserts, such as mixed berry tart, raspberry chia pudding or strawberry shortcake. These snacks show off the zesty flavors of ripe berries which make them perfect for summer soirees or simply an enjoyable treat.
The baking process behind mixed berry tart begins with creating a buttery crust then filling it with creamy pastry cream topped generously with different types of fresh fruit like strawberries, blueberries and more. Or one can choose another option such as raspberry chia pudding that serves wholesome goodness while tasting divine too!
But nothing beats the classic strawberry shortcake. Consisting of spongy layers adorned by whipped cream and perfectly completed by sweet strawberries on top, it is an unquestionably timeless favorite!
Citrus Sensations
Liven up your taste buds with these delicious citrus inspired desserts such as lemon sorbet, orange-cranberry bundt cake and grapefruit panna cotta. These unique treats provide a refreshingly zesty flavor profile that will invigorate the palette while satisfying one's sweet tooth at the same time.
The tangy taste of lemon sorbet is perfect for those looking to cleanse their palates. Meanwhile, why not celebrate fall by serving an orange-cranberry bundt cake?
If you're aiming to make a great impression on your guests then look no further than the Grapefruit Panna Cotta! Feel free to experiment with different combinations of citrus fruits in order to bring out new sensational flavors in any dessert.
Tropical Temptations
For an escape to paradise, you must try the tantalizing tropical desserts such as island affogato, grilled peaches and cream or coconut vanilla scones. These delectable treats will instantly transport your taste buds away to a beach-side oasis of sumptuous flavors.
The island affogato is a whimsical adaptation of the traditional Italian treat – boasting refreshing sorbet adorned with coffee liqueur and dark rum. And don't forget to top it off with zesty lemon peel for some extra pizazz!
There's also grilled peaches and cream, which are perfect for backyard gatherings or romantic picnics. They are also guaranteed to satisfy any sweet tooth craving in style. Finally, top it off by indulging in scrumptious coconut vanilla scones. These teatime morsels blend sweetness and nuts together like never before!
No-Bake Elegant Desserts to Make at Home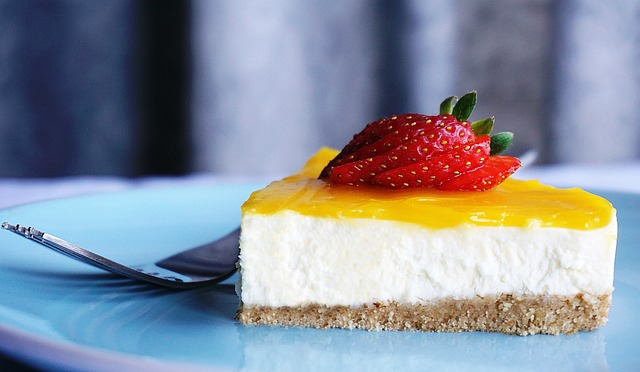 Fancy desserts you can make at home don't always need to require a lot of time or effort. With no-bake recipes, you can achieve an amazing and flavorful treat without turning on the oven!
Whether it's chilled treats, frozen goodies or bite sized snacks, these simple dishes let you spend more quality moments with family rather than hours in the kitchen. There is nothing better than indulging yourself and those around you without spending countless hours baking away!
Chilled Delicacies
Delight your guests and tantalize their taste buds with no-bake desserts like creamy instant pot flan, white chocolate panna cotta, and velvety French silk pie. These chilled delicacies feature a variety of textures that will satisfy everyone's sweet tooth.
Topped with whipped cream or spun sugar for extra decadence, the instant pot flan is sure to be a hit at any gathering. Its rich yet airy texture pairs perfectly with fresh fruit such as stewed strawberries to take it up another notch in flavor complexity!
The white chocolate panna cotta offers an elevated level of luxuriousness while remaining delicate on the palate. You can truly enjoy its richness without feeling heavy afterwards. Enjoy this treat topped off by some bright notes like fresh berries if desired!
Last but not least, top off your dessert experience with classic French silk pie, which has been cherished amongst friends and family alike for generations. Its wonderfully smooth and silky composition, made even more irresistible when enjoyed chilled!
Frozen Favorites to Make at Home
When you're in the mood for something cool and satisfying, why not treat yourself to some delicious frozen delights like blueberry lavender ice cream, sorbet or semifreddo? Each one of these icy treats offers an indulgent experience, especially refreshing during hot weather.
The unique flavor combination of blueberries and lavender makes the no egg version of this classic dessert stand out from traditional vanilla ice cream options. Sorbets are a great choice if you prefer lighter fruitier flavors while semifreddo can provide that delightful mix between mousse and creamy smoothness.
Sweet Bites
Indulge in delicious no-bake desserts that will satisfy your sweet tooth cravings. Whip up some easy truffles using cream cheese, confectioners sugar, semisweet chocolate chips and vanilla extract for an exquisite treat. Or dip fruit or other baked goods into melted chocolate to make a delightful snack anytime you want something sweet!
If you are looking for something lighter yet still decadent, try making dessert crepes adding lemon or orange zest to the batter as desired. With richer options also available such as cream crepes filled with delectable treats like crushed Oreos. These simple recipes provide all of those sugary flavors without requiring any time spent over a hot oven – just mix together these tasty ingredients and enjoy!
Pastry Perfection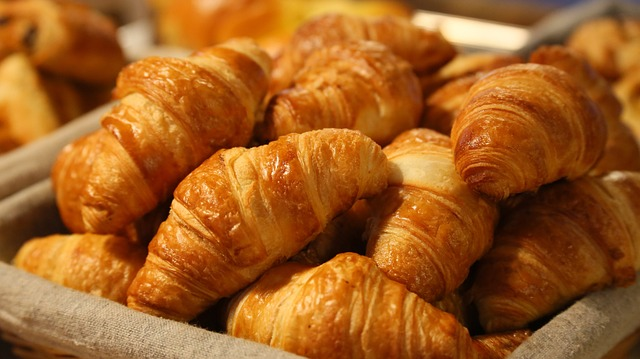 Impress your guests with your baking skills when you create a medley of delectable pastries. Our recipes will help to make cream puffs, mille feuille and eclairs that are divinely flaky or filled with delicious creamy treats for all occasions. It's the perfect way to showcase culinary prowess!
Flaky Pastries to Make at Home
Impress your guests with some tasty, flaky pastries such as mille feuille, cinnamon palmiers and baklava. These decadent desserts have thin sheets of pastry dough that are cooked perfectly to attain a delicate texture.
The mille feuille is the classic French dessert. The mille feuille is composed out of puff pastry layers filled with sweet filling. More dessert recipes include the easy-to-prepare Cinnamon Palmier, which combines sugar and cinnamon alongside it's traditional type of dough.
Baklava features phyllo filled up with nuts and spices. It's then covered by honey syrup on top for an extra touch of sweetness factor. These flaky pastries are the perfect delightful treats. They'll take center stage at any social affair you plan to make at home!
Cream-Filled Confections
Delight your taste buds with these delectable, cream-filled delights such as eclairs, cream puffs and cannoli. Indulge in the decadence of velvety creams or custards wrapped in succulent pastries. They will give a luxurious experience every time.
Eclair desserts are traditional French treats. These fancy desserts are crafted from choux dough with a creamy filling enclosed by an chocolate glaze on top. Cream puffs are also made using choux pastry. However, these pastries contain light, whipped cream or silky custard inside to create their unique flavor profile.
Cannolis have become popular Italian dessert dishes, filled with sweet ricotta cheese encased within crisp pastry shells for added texture. Experience ultimate indulgence today by taking pleasure in one (or more!) of these flavorful confections. Mix them with rich cream fillings meant for those looking to satisfy their cravings.
Golden Brown Goodies
A crunchy delight awaits with golden brown treats like beignets, churros, and almond shortbread thumbprints. These pastries are deep fried to a crispy texture. This provides a delicious contrast to the soft fillings in cream-filled desserts.
After being cooked until a bronzed surface, delectable beignets from France are dusted with powdered sugar. While Spanish churros feature an exterior of caramelized perfection combined with cinnamon and granulated sweetness for irresistible flavor nuances. And don't forget about velvety almond shortbread cookie pieces. Fill them with your favorite jams to bring decadence to any dessert table spread!
Vegan and Gluten-Free Fancy Desserts to Make at Home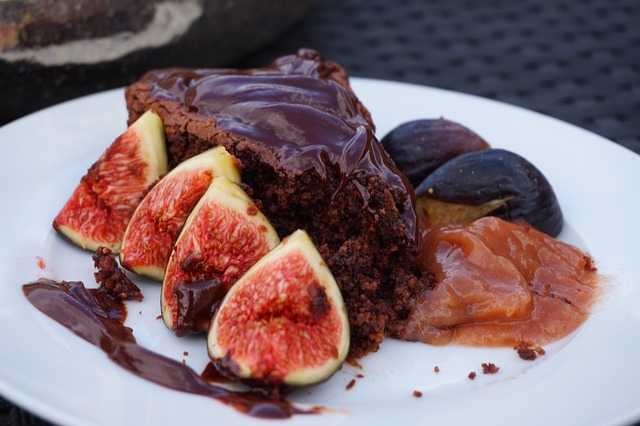 We offer a range of vegan and gluten-free gourmet desserts to suit different dietary needs. Our selection offers plant-based treats, as well as indulgent options that are dairy-free and entirely free from wheat for those who prefer them.
Whether you have special requirements or just want something new to try, these recipes provide tasty alternatives without compromising on flavor!
Plant-Based Pleasures
For a vegan-friendly sweet treat, try some of the wonderful desserts available like grape sorbet, chocolate tart and lemon cake. These plant-based options are an excellent way to indulge in something delicious without having to compromise on dietary needs. They are great fancy dessert ideas!
Grape sorbet provides both refreshment and flavor while the dairy free chocolate tart offers rich decadence, just as you would expect from your favorite dessert! Alternatively, make your own light citrusy lemon cake with all natural ingredients for any kind of occasion or celebration. Make these fancy dessert recipes at home today without the headache!
Gluten-Free Gourmet Dessert Ideas
Enjoy sweet treats without sacrificing taste with our array of gluten-free gourmet desserts. Indulge in a fudgy experience from almond flour brownies. Or delight chocolate fanatics with a dense and decadent flourless chocolate cake. You can even sample French macarons minus the gluten worries. Our selection caters to those with dietary restrictions while still pleasing everyone's palate. So no one misses out on deliciousness!
Almond flour brownies are sure to bring richness and indulgence to all dessert cravings. Meanwhile, wheat-free chocolate cakes provide an intense chocoholic moment. And everyone can enjoy light yet flavor packed alternatives from France's best, macarons! Whip up some tasty fancy desserts to make at home that won't fail to impress any of your guests.
Dairy-Free Dessert Idea Delights
For those avoiding dairy or simply looking for a lighter option, coconut milk panna cotta and cashew cheesecake provide an indulgent alternative. Experience the luxurious texture and delectable flavor of vegan chocolate mousse without having to sacrifice your dietary needs.
Savour these creamy treats with all the satisfaction one desires, yet none of the lactose!
Tips for Presentation and Plating Fancy Desserts at Home Events
To take your desserts to the next level, consider mastering presentation and plating techniques. Creating a visually stunning display with contrasting colors, textures and shapes can really make your fancy desserts stand out from the rest.
Get creative by garnishing them with ingredients like fresh fruit, edible flowers or chocolate shavings for an elegant finishing touch. This will enhance overall enjoyment of the dessert experience. With some imagination you'll be able to transform ordinary looking treats into showstoppers!
Don't forget, here at CMJJ we offer all tools to help you create any and all fancy dessert ideas you can conjure. From our mini dessert cups to our eco-friendly line, and even cake and dessert jars! We got you covered.
Summary
With these recipes and presentation ideas, you're all set to make beautiful and delicious fancy desserts to amaze your guests. Whether it's an opulent dinner party centerpiece or a delightful fruity concoction, there are treats available for everyone. Even those with dietary needs! From spectacular showstoppers to chocolatey indulgences, whatever kind of fancy dessert you have in mind is achievable.
Here at CMJJ Gourmet, we offer Frozen Products too! From thaw and serve to proof and bake, here at CMJJ we have everything you need to create delicious fancy desserts at home. Contact us today to get more information!
Frequently Asked Questions
What are some luxurious dessert ideas to make in your home kitchen?
Satisfy your sweet tooth with these irresistible fancy desserts to make at home. These dessert ideas include strawberry and coconut cake, chocolate crumble fraises, decadent mousse cakes, mini fruit tarts, black forest gateau and apple pie. Every single one of them will tantalize your taste buds.
Each dish is guaranteed to leave you in delight. It doesn't matter if it's a dessert to share with friends or just for yourself! Let the rich flavours combined with unique textures enchant you. Try some today!
What is the most fancy dessert?
For those seeking a truly luxurious experience, the Diamond Fruitcake might just do the trick. This fruitcake is worth an astounding $1.72 million!
To this extravagance, some other options for high-end treats include Faberge Chocolate Pudding and 24 karat popsicles.
What are some impressive dinner party showstopper desserts?
A dinner party is a great opportunity to make an impression on your friends. Why not wow them with something special? Like the French classic croquembouche, Kransekake from Norway, or even the exquisite Persian Love Cake?
What are some delicious holiday treat dessert options to make at home?
This holiday season, treat yourself to something special. Get creative with salted caramel cheesecake, chocolate bread pudding and roasted pears!
Not only are these recipes simple to make, but they will also surely impress your friends and family. It's te perfect way of ringing in this festive time. Savor the unique sweet flavors as you celebrate with loved ones!
What are some examples of vegan and gluten-free fancy desserts to make at home?
Satisfy your cravings for something sweet with vegan and gluten-free fancy desserts, like lemon cake, chocolate tart, almond flour brownies, grape sorbet and both a traditional chocolate cake and the delicious yet wheat-less variety of macarons.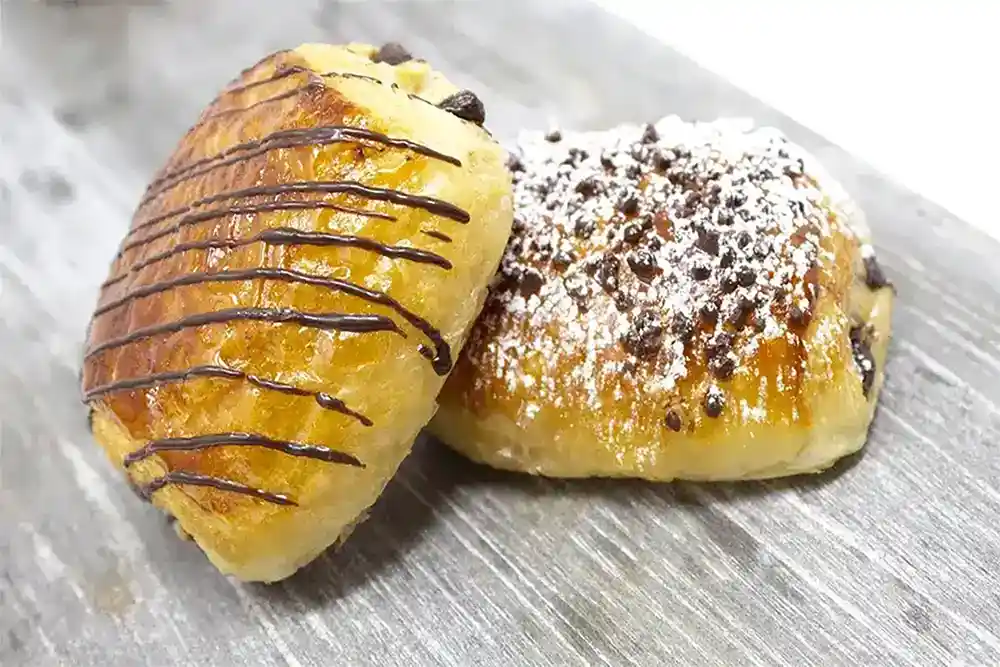 We're here to guide you through a delicious journey of fancy desserts to make at…