Who knew that something as simple as a mason jar could be transformed into an astonishing array of decorative and functional items? From centerpieces to lighting solutions and personalized gifts, Mason jars offer endless possibilities for creativity and style. Get ready to unleash your inner artist and explore the versatile world of jar decoration ideas with mason jar crafts!
Key Takeaways
Transform mason jars into beautiful centerpieces, floral arrangements and lighting solutions for any occasion.
Get creative with DIY projects like snow globes, painted jars & mini terrariums, perfect for kids!
Upcycle old mason jars to create vintage photo displays or repurposed lids as coasters & magnets.
Mason Jar Centerpieces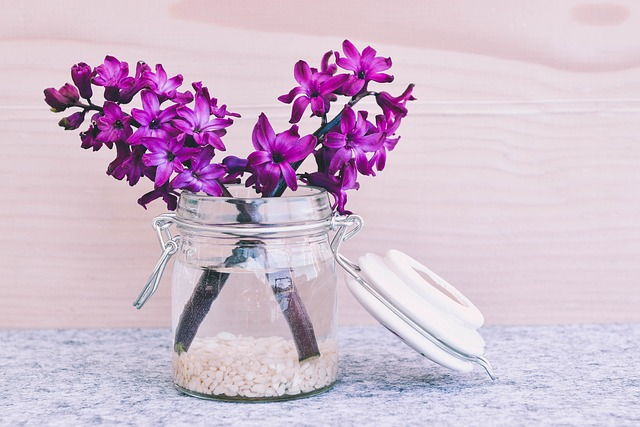 Mason jars have evolved from being solely used for food preservation to now becoming a popular item in DIY home decor. Turning them into eye-catching centerpieces is an excellent idea, and they are ideal for adding beauty and sophistication when you're sprucing up your interior design scheme, whether it be the dining room or living area.
We will look into how versatile mason jar projects can be by discussing their use as flower arrangements, seasonal themes, and helping create mesmerizing candlelit settings.
Floral Arrangements
Mason jars offer an alternative to standard flower pots, while their various shapes and sizes make them ideal for a variety of floral displays. Whether using fresh or artificial flowers, creating vibrant arrangements is easy with mason jar vases as they can fit entire bouquets within the glass containers. For something unique and eye-catching one could try out the DIY Weathered Farmhouse Flower Vases project which adds sea glass to enhance its appearance. Examples of gorgeous blooms that would look great in these vessels include pink campanula, spray roses (peach or light pink), alstroemeria, zinnias Dahlia's garden rose sunflower and pom-pom mum. All working perfectly to fill up any sized container from top-to-bottom! If you're looking for unique plastic mason jar sizes for your mason jar decor check these options out!
Seasonal Themes
Mason jars are an excellent way to celebrate the changing seasons. With a bit of creativity, you can decorate these versatile containers according to special occasions or holidays for some festive flair in your home décor. For instance, shells and pebbles arranged inside mason jars make beautiful reminders of beach vacations spent at that favorite seaside spot! Then adding a polaroid photo in the middle of the jar adds a touch of pizzazz.
For Valentine's Day, create four unique displays using paper doilies with burlap hearts along with wooden letters as accents – it'll add charm anywhere within your living space! This activity takes just a few minutes per jar.
Lastly, while springing into action this season, why not try out making a Mason Jar Chicken Vase? A comical take on flower vases featuring mason jar bodies will bring joy and laughter every time you see them around your house! Just use construction paper and pipe cleaners and let your imagination run wild! We recommend using a short stout plastic mason jar for this activity. You can find that here.
Light Them Up with Mason Jars
Lets explore different types of mason jar decor when it comes to types of lighting ideas!
Candlelit Ambiance
Mason jars are a great way to make DIY home decor and bring that warm, magical atmosphere created by candlelight or fairy lights into your living space. To create beautiful Mason Jar votives, all you need is spray paint, painter's tape and the entire jar itself. Apply copper spray painting for an aesthetically pleasing effect! If wanting to turn it into a lantern, simply design the handle with twine accompanied with ribbon or lace decoration then place candles within, either battery operated ones can be used instead too if extra safety precautions are needed. In just several steps, this charming illumination will have been finished in no time at all!
By using only a few of these containers, they can be upcycled into imaginative lighting features in the home like pendant lights that hang from ceilings, outdoor lamps and table-top light fixtures. We're going to explore how mason/glass jars may be repurposed to create stunning illumination sources!
Hanging Pendant Lights
Create a DIY mason jar pendant light to bring an artistic and rustic touch to any room. To make it, you need several items: a lid that fits your Mason Jars, some clamps, 2×4 board with hole saw attachment for cutting the middle of the top part off. Have ready – a socket for mounting on and connecting cord kit which also consists of bulb holder as well as actual illumination element. Securely attach latter onto jar's cap using screws before securing everything together (including lid) upon plank while using clamp pieces. Finally hang up your own unique version of classic lighting component in form originally supplied by glass containers!
Outdoor Lanterns
Mason jars can be used to create outdoor lanterns that cast a warm glow, perfect for any outdoor setting. To get started, you will need some mason jars, plexiglass circles or other inserts, wire and possibly spray paint to decorate your jar how you would like. With these items on hand, follow the steps below. Cut out desired insert shapes from the plexiglas such as circular pieces, then assemble solar cells into lamp frames with needle nose pliers, use wire around the neck of the jar creating a loop at center point then wrapping tightly in place. Give it an extra decorative touch by spraying glass frosting or paint onto each jar – pick whatever color matches your style best! Optionally fill bottles with sand for added stability before placing battery-operated tea lights inside them finally hang where ever suits outdoors, enjoy their luminous beauty!
Table Lamps
Creating a Mason Jar Lamp is easy! To make one, you need to drill a hole in the lid large enough for the socket base. Then attach it and put an appropriate bulb into the fitting. Securely screw on the lid with its new addition before covering up your masterpiece with either an attractive shade or decorative cover of some sort. Finally, connect your handiwork to electricity so that you can finally turn it on and enjoy its light source!
Summary
Jars are such versatile tools. Perfect not only as vessels but also as aesthetic decorations when modified properly. Utilizing these elements allows people to personalize their lamps by choosing from different styles and materials – ultimately making sure they have a unique way of illuminating any part of their home regardless if there's no existing overhead lighting fixture present or none at all.
Personalized Gift Ideas Using Mason Jars
Mason jars are perfect to craft unique presents for your family and friends. From homemade candles, edibles, or DIY spa sets – let us explore the creative possibilities that come with utilizing these versatile glass vessels!
Customized Candles
Personalize mason jars into scented candles as a present. Attach the wicks to the jar and heat wax in order to melt it. After melting, add desired color or fragrance for more customization prior to pouring mixture inside of your containers and let them cool down until set before giving away as gifts. Add extra touches like ribbons or beads if preferred for an even Personalization! Make sure you use glass jars for homemade candles!
Edible Treats
Gifting homemade goodies stored in mason jars is a unique idea. Fill these containers with anything from cookies to cake ingredients or hot cocoa mix. Layer the desired elements, seal them properly, and store the jars somewhere dry and cool for best results. For added effect, one can attach personalized labels along with festive ribbons to their creations too!
DIY Spa Kits
Personalize a spa experience using mason jars. Fill the containers with soothing bath salts, scrubs and other items for an indulgent treat. For that extra thoughtful touch, add labels to each jar, light up some scented candles or include a soap dispenser as well! This is a perfect gift for someone in need of taking time out and practicing self-care. Mason jars make it easy to create your own DIY luxurious spa kit which can be enjoyed by any deserving individual looking to relax.
Mason Jar Craft Projects for Kids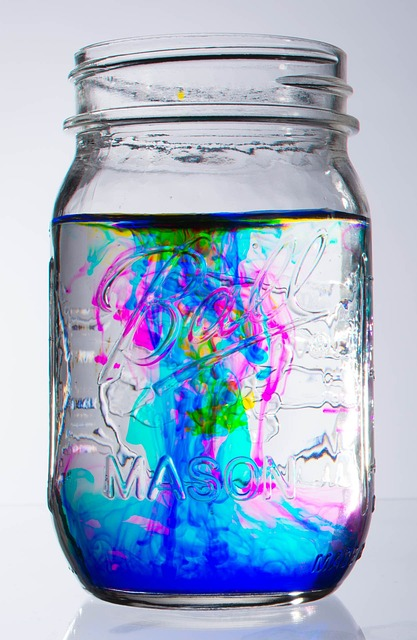 Mason jars make excellent crafting materials for the purpose of inspiring children. Crafting with them is a fun way to spark curiosity and imagination. Here are some easy DIY projects using mason jars that kids can do, such as snow globes, painted glassware or miniature terrariums!
To get started on these exciting activities only requires minimal supplies – just grab those empty mason jar containers from around your home or buy them in store and you're all set. Get creative with colors too. Have fun while making memories through different crafts made out of classic yet versatile Mason Jar products!
Snow Globes
Children can have a great time creating their very own snow globes with mason jars, some water, glitter and miniature figures. All they need to do is stick the figure onto the lid of one of the jars using clear glue. Then pour enough liquid into it so that everything's covered before adding in a few drops of glycerin and glitter for decoration. Close up tightly after stirring all ingredients together – giving it a gentle shake will form your homemade creation! This craft not only helps little ones develop artistically, but also gives them insight on the science behind these wintery decorations.
Painted Jars
Let children express their artistic side by painting and decorating mason jars. This fun activity provides them with the opportunity to try out various colors and patterns, resulting in a creative result that is totally unique.
First off, make sure to thoroughly clean the jar using rubbing alcohol before applying Rustoleum spray primer for improved paint adhesion later on. Acrylic or spray paints can then be used for kids to design whatever they like onto each individual jar – if you're after an aged look Give it a light sanding once dried!
The small-sized variants of these decorated containers are great as container organizers such as pencil holders whereas larger ones may just simply act as decorative pieces, either way this simple project remains enjoyable no matter what age!
When it comes down to mason jar projects for kids you have to keep in mind that accidents can happen so it's a good idea to consider opting for plastic mason jars instead. We recommend using these larger plastic jars that are perfect for crafts.
Mini Terrariums
For a fun, educational experience with kids involving plants and ecosystems, why not create mini terrariums in mason jars? All that is required is some soil, rocks for drainage at the bottom of each jar. Plus small plants or moss to fill it up. It only takes minutes to construct and have them arrange their own unique miniature environment!
Mason Jars can be used as creative containers for these micro-world creations. With just a few items, they can learn about taking care of an ecosystem while being artistic too – win-win situation! Letting children explore different ideas when making eco systems sparks excitement and brings out creativity which this project offers.
Seasonal Mason Jar Decor Ideas
Using mason jars to decorate for different seasons and occasions is an easy way of adding a festive flair. Jar decorations can range from Halloween-themed accents in autumn, Christmas ornaments during winter, cheerful spring touches, and summery embellishments. With the correct materials, your jar creations will be sure to make any celebration come alive!
Halloween Decorations
Make your home more spooktacular with creative Halloween mason jar crafts! Take any type of jar and use paint or decorations to make it festive. Get artistic by wrapping the jars in gauze material – you can even add baking soda for a unique texture, making them into mummy-like figures. For spiders, googly eyes and pipe cleaner legs will turn normal mason jars into creepy crawlers sure to give anyone a fright this season! As an added bonus, they're great holders for candy treats too. Just decorate accordingly with stickers or paints and enjoy all that deliciousness! With these fun DIY projects, you'll be able to create exciting accents perfect for celebrating on All Hallows' Day. Eve.
Christmas Ornaments
Make festive Christmas decorations using jars full of holiday-themed objects or painted in winter colors. To give a cheerful look to your house, take some mason jars and stuff them with Yuletide decorations such as pine cones, baubles and bows. Then arrange the filled containers either on the mantelpiece or use it for centerpieces. You can coat these glass receptacles with chalk paint – choosing shades like red, green or white – and rub lightly over its surface creating an aged appearance that gives off a vintage vibe.
Spring and Summer Accents
Decorate your house throughout the year with mason jar decor during spring and summer. Start by placing colorful flowers in jars to bring a lively feel into the space.
If you're aiming for an ocean-inspired aesthetic, try filling up containers with sand, seashells or other beachy trinkets as if you were recreating that favorite holiday destination of yours! For patriotic events like Independence Day celebrations, give glassware a red white blue makeover through items such as flags stars stripes decorations – they'll surely create long lasting cheer all around.
Upcycling Old Mason Jars
Discover how to breathe new life into old mason jars with unique upcycling ideas. We'll look at different ways of transforming the outdated containers, like creating vintage photo displays and achieving a painted distressed finish, as well as making creative use of jar lids.
Vintage Photo Displays
Create a chic and vintage-style home decor with mason jars filled with photos. You can fill each jar to the brim: simply pick your favorite images, place them into the jar and top it off with vegetable oil, ensuring that you have securely sealed any lids of course! For an extra showstopper display, try using various sizes of these iconic glassware containers for a beautiful photo gallery in your space.
Distressed Paint Effects
Creating a vintage, rustic appearance with mason jars is simple, just apply some distressed paint effects! To do this, you must first prep the jar by wiping it down with rubbing alcohol and priming it. After that, use chalk paint to provide an even base layer on each jar.
Once completely dry, start lightly scrubbing off raised parts of the surface using either sandpaper or a wire brush – achieving your desired worn look in process without removing too much paint from any one area. The end result is charmingly aged glass containers that add character to whatever space they are placed in.
Repurposed Lids
Mason jar lids can be upcycled in inventive ways, providing a charming touch to any home. To make coasters from the lid, glue felt or cork to its underside and decorate it with fabric paint. Magnets for your fridge may also be created by attaching small magnets at the back of each lid. Use them as attractive photo frames! Decorative accents such as beads and ribbons may likewise attach themselves onto these repurposed items while a painted surface provides an excellent base for candles – all giving off an inviting atmosphere within one's residence.
Summary
Mason jars are incredibly versatile, providing many crafty opportunities to make unique centerpieces, lovely lighting fixtures and even personalized presents. Crafting with these containers can bring out the artist in you, so why not pick up a few old mason jars and give some of these projects an attempt? From decoration for all seasons to special keepsakes tailored just for someone you love – who knows what fun may come your way while exploring this world of jar-based crafts!
Frequently Asked Questions
What can I use to decorate a jar?
Creating a unique and special look with Mason jars can be achieved through painting, wrapping the jar in fabric or ribbon, making mosaics or decoupaging. Other fun ideas include filling it up with candy and rocks, adding floral foam pieces combined with sand as well as placing seashells into the jar for an added texture, even using food items to decorate could work! To complete your design, you could also use fairy lights, which will instantly give life to your masterpiece.
With some imagination, there's no limit on how creative one can get when designing their own mason jar decoration.
How do you decorate a jar easy?
Enhance a jar in no time using sweets, stones and pebbles, shells from the ocean, sand grains, bits of floral foam or moss. Add extra color to your project by spraying two distinct shades onto the container surface then waiting until it's dry. Finish off with either food decorations or fairy lights for an eye-catching effect!