From The Age of Innocence to The Gilded Age, one theme keeps repeating itself: the opulent table. The hostesses of late 19th century New York society laid it on thick, and for a sit down dinner, their staff prepared as if they had memorized the ultimate guide to event table setting of the day.
For contemporary events, hosts have more leeway, but basic rules of table settings still apply. Impress your family, friends, and event guests with a grand table set in proper fashion using these guidelines.
Tablecloth and Centerpiece
Before you even consider forks, spoons, and knives, select a table covering and centerpiece. Formal events, like weddings or holiday dinners require a tablecloth (atop table pads, if you really want to be fancy and protect your table's surface). More casual affairs can get away with placemats.
Your centerpiece (or centerpieces, depending on how large or long the table is and how many guests you'll be seating) should reflect the theme of the event—whether a joyous occasion like a wedding reception, or a fun but still formal event like a milestone birthday for the family matriarch. Select flowers that look lovely but that don't give off a strong fragrance that will interfere with the enjoyment of the food you're serving. Make sure your centerpieces aren't so tall that they block guests from being able to see each other across the table.
Charger Plates
A charger is a large plate that acts as both a placeholder and a protector of the cloth beneath. When guests arrive and catch a glimpse of the dining table, they'll see full place settings with a large plate, the charger in the center, in front of each chair. The charger can display a place card, and the napkin, if you choose. When dinner is served, guests remove their place card and set it above their place close to the center of the table, or tuck it away in a purse or pocket as a memento. The salad, soup, and entrée are served on their own plates or in their bowls placed atop the charger, which servers discretely wipe off between courses.
Remove the charger plate for dessert. Why? Just because. That's the way formal dinner settings work—based on custom and tradition. Dessert is the final course, so at that point, the state of the underlying tablecloth isn't as important as guests adjourn to another room for after dinner activities like cards, music, or conversation.
Utensils
The types of forks, knives, and spoons to be laid on the table depend on the menu. A formal meal of at least five courses will include an appetizer, soup, salad, entrée, and dessert. Each course requires its own fork, spoon, or knife. If you're serving seafood, you may need fish knifes or an oyster fork.
Place utensils in the order of use, with forks to the left of the charger plate and knives and spoons to the right. The napkin goes to the left of the forks, unless you are using the less formal style of placing forks on top of the napkin (or saving space that way). Usually, you'll have a salad fork and entrée fork on the left, and a dinner knife, dinner spoon, and soup spoon on the right. If a fish course precedes the entrée, there will be a fish fork to the left of the salad fork, and possibly an oyster fork to the right of the soup spoon on the right (the only time a fork appears on the right side).
The exceptions are the dessert utensils, which are placed above the plate, with the fork closest to the plate and its handle facing left, and the spoon above it facing in the opposite direction, with the handle facing right.
Bread Plate and Glassware
This confuses everyone, especially at a crowded 8 or 10 seat round table. An easy way to tell which bread plate and coffee cup belongs to which place setting is to hold your hands out in front of yourself, and make a circle with your thumb and index finger with each hand, with the other fingers upright. You'll notice that you've made a "b" with your left hand and a "d" with your right. So, bread left, and drink right.
For formal dinners, you'll have a water goblet, red wine glass, white wine glass, a champagne flute, and a coffee cup (which can be brought out at the end of the meal when the others are cleared, if space is tight) in that order above the knives.
Dessert
When the main course is finished, servers will clear the charger plate, all the glassware except the water goblet and a sherry or port glass (sometimes called a pony glass), and a coffee or tea cup. Dessert is presented on its own plate (or in a bowl or glass of its own) and the utensils used to consume it are at the top of the place setting toward the center of the table.
When guests adjourn, they should leave their napkins loosely folded on the table to the left of the place setting (or what's left of it) but not on the chair, as that indicates to servers that they're planning to come back.
When everyone has left the dining room, cleanup can begin. Silver and fine crystal stemware should never go in a dishwasher; they should be cleaned by hand. Most modern formal dinner plates (and bread and salad plates) can go in the dishwasher, but be careful with antiques, as hand-decorated plates or please featuring gilding can get damaged in the dishwasher.
What About a Buffet?
Even if you're serving buffet style, the table setting can be as formal as you wish. However, with concerns about germs, allergies, and cross-contamination so much on everyone's minds these days, you may wish to present food as individual servings on the buffets anyway. This is especially true for desserts, where people do have a tendency to choose an item, think better of it (on behalf of their waistlines) and put it back. Purchase bulk mini plastic dessert cups to present your dessert options as single servings. Guests can see what they're choosing without putting their hands on it, and the item will remain undisturbed until someone decides to take it back to their table.
This ultimate guide to event table setting is intended as a guideline only: they're based on western European traditions, after all. Diverse cuisines and traditions will have different rules and customs for how to set a formal table, and the appetite for formality waxes and wanes. Your goal should be to present a beautiful table with functional settings that don't confuse your guests and leave them wondering which fork to use next. Have a wonderful party!
Other Articles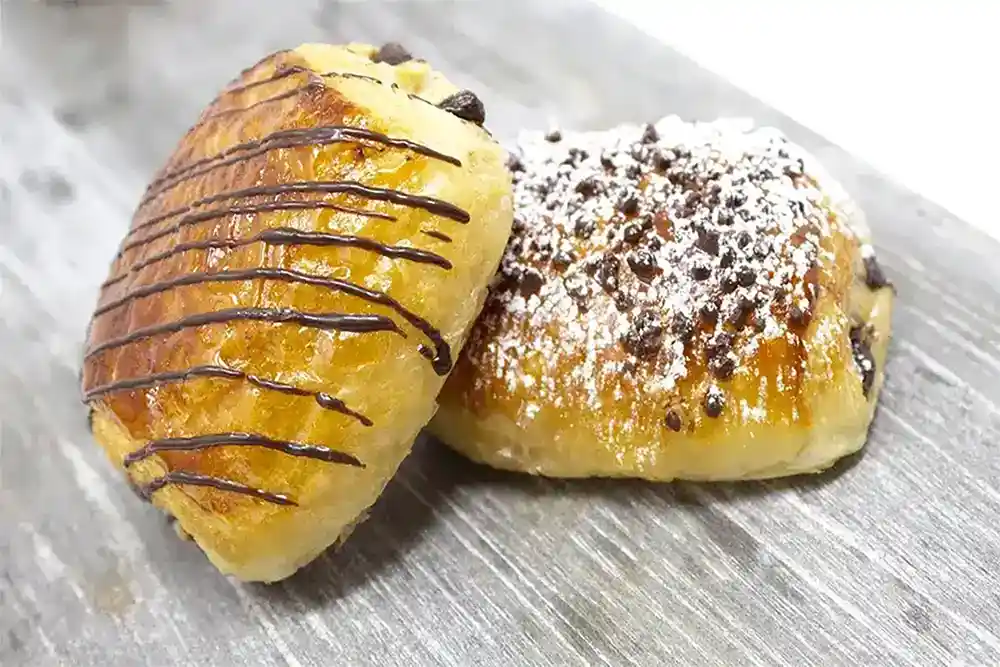 We're here to guide you through a delicious journey of fancy desserts…