There is a lot of time and effort that goes into planning an event for your company. Avoid hosting hiccups by learning the dos and don'ts of corporate catering. Following these general guidelines will guarantee that the catering meets every guest's needs and that they enjoy a belly full of fantastic food and meaningful conversations with coworkers and other guests.
Do: The Most With Your Budget
Always set up a budget before contacting a caterer. Depending on how much money you want to spend, you'll need to find a caterer who works within your budget. Once you know how much money the company is willing to spend on the event, try to make the most out of your money. Of course, you don't have to spend every penny in the budget, but you should try to see how far you can stretch it so you have more options.
Do: Tailor the Menu to the Guests
Get to know the employees that plan to attend the corporate catering event, send out a survey, and find out what kind of food the guests want to see. Tailoring a menu to one person can dissatisfy several of the other guests. Keep time and seasonality in mind, too. The time of day the event takes place can affect what type of food you should order. Seasonality can impact what ingredients are fresh and ripe, changing which menu items will taste the best on the day of the event.
Do: Offer a Wide Selection
Offer a wide variety of foods so you can please every guest. Take into consideration that not everyone eats the same foods, so it is better to have more choices than a select few. If you end up ordering too much food, offer black plastic catering trays with lids so guests can take some food home instead of wasting it after the party.
Do: Make It Convenient
When selecting dishes for your menu, make sure the ingredients and options you are choosing are convenient for guests. For example, you don't want to pick a dish that is extremely messy to eat. Instead, offer foods that are easier to consume as you mingle with coworkers at the same time. When it comes time to set up the event, arrange the food in a way that makes sense with an emphasis on keeping the food and drinks convenient and accessible.
Do: Start Planning ASAP
The minute you have a date for your catering event, start the planning as soon as possible. You never want to find yourself caught between a rock and a hard place, which can happen should you wait too long to contact a caterer. To avoid a frenzy, give yourself a few weeks to iron out the details so you can host a well-planned party.
Do: Get Creative
Allow yourself some room to get creative! You may have some brilliant ideas, but it's normal to feel unsure if they are appropriate for a catering event. Talk with employees and other guests to get a feel for what they expect to get out of this party. Consider trying slightly different dishes than you usually would or planning the event around a theme to give it an extra dash of excitement.
Don't: Ignore Dietary Restrictions
One of your guests will inevitably have dietary restrictions, and out of respect, you must honor that. Don't ignore restrictions and assume the guest or employee will find something else to eat. As the event organizer, it is your responsibility to accommodate these restrictions and craft a menu around dishes everyone can enjoy. Always add options for the guests who cannot eat a particular portion of the dinner, including different entrée items, sides, and desserts.
Don't: Wait Until the Last Minute
This corporate catering mistake is extremely important to avoid. You want to start planning as soon as possible. Never wait until the last minute to begin coordinating with a caterer. Unfortunately, the caterer you wish to work with or the venue you want to rent might not have the availability. To avoid bumps in the road, begin the planning process the minute you know you are having an event and get every aspect you want for the party.
Don't: Assume Every Guest Likes the Same Things
Never assume that every guest in attendance will like the same type of food, even after taking dietary restrictions into consideration. Everyone has different palates, and while some people like fish, others may prefer a different kind of protein. If you have many people in attendance, it's especially important to make sure you have options available instead of one main dish you assume everyone will love.
Don't: Have Limited Options
Don't overly limit your options; just as every guest doesn't share the same tastes, you want to have a sizable array of options so guests can customize their meal accordingly. A buffet-style is the best way to deliver different options to your guests. All in all, you don't want to spend your whole budget on food. That said, having a little variety in the dishes will ensure everyone leaves the party happy.
Don't: Reject the Caterer's Suggestions To Save Money
When you consult with the caterer, don't immediately reject what they are saying. Instead, take in the information and ponder the different ideas they give you. In the end, they know more about the amount of money needed for each separate dish; if they think they can save you money in some way, take that into consideration. You don't have to take every suggestion they throw at you but utilizing their expert advice will help the turn-out of the event that much more.
Don't: Make Last Minute Menu Changes
Just as you need enough time to start planning the event, the caterer needs enough time and warning to get the job done right as well. Try not to make last-minute changes to the menu out of respect for the caterer's time. They begin preparing for the event a couple of days before it happens and changing something last minute could hinder their work. Try to think of different changes you might need to make ahead of time; that way, you and the caterer have time to develop solutions.
Follow these guidelines, and you'll have a well-planned event that guests will enjoy. Don't be afraid to throw in your ideas to make the event more unique and engaging. Find a reliable caterer and communicate with them throughout the process to achieve the results you want from the party.
Other Articles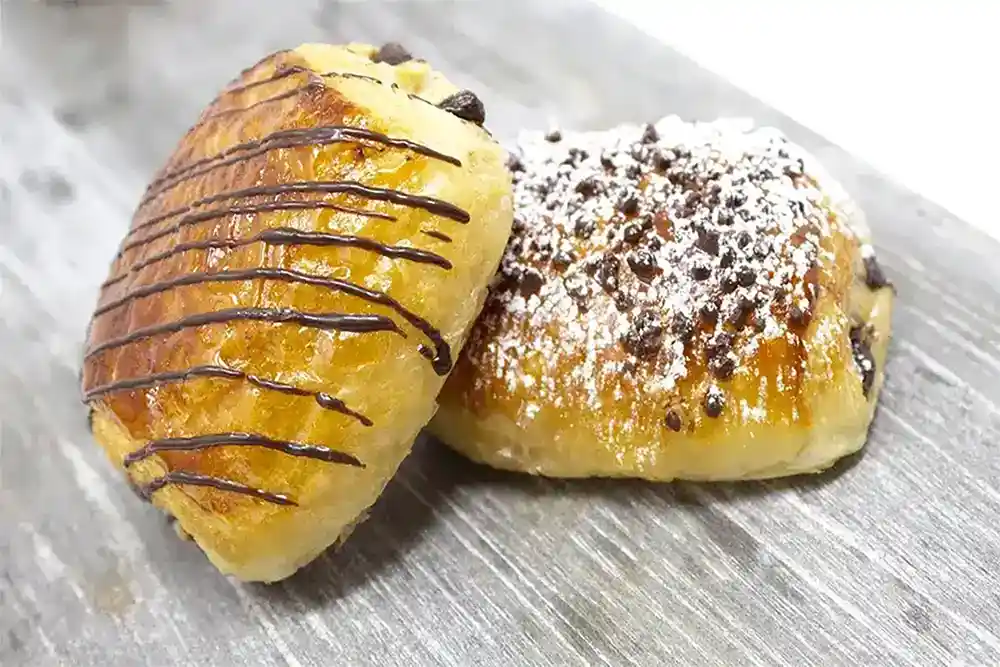 We're here to guide you through a delicious journey of fancy desserts…