It is no secret that catering large events and parties is complex because it requires a lot of planning and preparation. Therefore, one mistake can lead to many more. Knowing what catering mistakes to avoid at your next wedding can help set your staff up for success. Before you jump into the planning process, please take a look at the issues you might face below so you can prevent them from occurring.
Missing Kid-Friendly Meal Options
Let's face it; adults have a better tolerance for new foods and flavors than children do. If you happen to be catering to a wedding with a lot of kids in attendance, it's wise to have at least one or two items on the menu fit for children. This will keep them from becoming "hangry" throughout the reception and leaves the parents relieved when they don't have to pack extra snacks to hold the little ones over.
Ignoring Food Allergies & Restrictions
Catering companies talk a lot about food allergies and restrictions because it could mean life or death for some attendees. Things can take a dangerous turn when someone has a severe food allergy to peanuts, but the venue does not clearly label items. Consider any restrictions from your guests so you can accommodate their needs and warn them what dishes they should not eat.
Going Over Budget
You can easily get carried away when it comes to going over budget. Set aside a meeting with the bride and groom to go over precisely what they want to spend their catering budget on. Do they really need four main course and three dessert options? Explain to them in this meeting what would be beneficial to add to their menu and what could push them over budget—this way, the guests of honor have a better idea of how much money they are spending on food.
Thinking a Buffet Is Cheaper
A buffet is not always the least expensive option for catering because there is no set number of plates to make. Guests are also more likely to walk up for seconds with a buffet, which will add to your cost since you will need to prepare more food. In most cases, a plated meal served to guests is the best option regarding the budget.
Overcomplicating the Menu
Never overcomplicate your menu to the point where you confuse guests on what each food item is. It's fine to offer more elegant and sophisticated options, but when guests do not understand what they're eating, they will be less likely to select that choice. Describe food when necessary and do not add too many options that make it difficult for individuals to decide what to eat. Keep things simple, but add a few choices so everyone indulges in something they enjoy.
Failing to Portion Dishes
Food waste is a significant concern for catering companies. To minimize this, you should monitor how you're plating and portioning food. Consistency is critical when you're preparing dishes in the kitchen. It's also not fair for one guest to have a larger portion of meat than another. For example, if you're taking a single scoop of potatoes, ensure you're doing this the same way every single time to make every plate uniform with ingredients.
Choosing To Prepare Dishes Out of Season
Ingredients can become expensive when they are no longer in season. Advise your bride and groom that it would be wise to choose dishes that are currently in the season rather than ones that require imported ingredients. Make suggestions for meal ideas that correspond with whichever season they're having their wedding to save the most money on the budget.
Overordering Cake
When you attend a wedding, the cake is usually brought out right before everyone hits the dance floor, if not once everyone is already on the dance floor. This can become a problem because everyone is more preoccupied with getting their groove on than eating more sweet treats. We recommend scaling back how much cake you order because chances are a lot of the guests will forget to try a piece.
Serving Too Many Appetizers During Cocktail Hour
There is typically a time between the ceremony and reception when loved ones can gather for a drink and appetizer before the big party starts. However, if you overserve guests at this time, they might overeat at cocktail hour and be less hungry when the main dinner begins. Avoid this by limiting the food you prepare for the hour to ensure everyone still eats their meal when you serve the main course.
Not Enough Staff
The number of individuals attending the wedding will determine how many employees you need to ensure you cater to everyone. Typically, this is one server per 30 to 40 guests. If you're understaffed for the night, it will stress the other workers unnecessarily. Be familiar with how many people will be at the wedding to understand precisely how many staff members you need to schedule for work that night.
Too Many Experimental Dishes
If you're testing a new meal option, don't try all your ideas simultaneously. A catering mistake to avoid at your next wedding is experimenting with one too many dishes. If you're attempting a new stuffed chicken with seafood, stick with tried-and-true hits on the rest of the menu. That way, you won't deter the guests from the other food. Experimenting with too many ideas could lead to wedding attendees avoiding the food altogether.
Not Enough Supplies
Once you understand how many people will be at the wedding, ensure your catering company has enough utensils, dinnerware, and supplies to prepare and serve a meal successfully. Consider bulk ordering wholesale plastic mason jars and utensils, so you have enough if unexpected guests show up or you have issues with a few dishes. It's always better to be safe and overorder supplies you can use at another event than not have enough on the night of the wedding.
If you take the time to plan the catering for a wedding properly, you should see minimal hiccups. Remember to learn from your mistakes, so you don't repeat them at the next event. Use this guide when you need tips or help to ensure the party you're catering goes off without a hitch.
Other Articles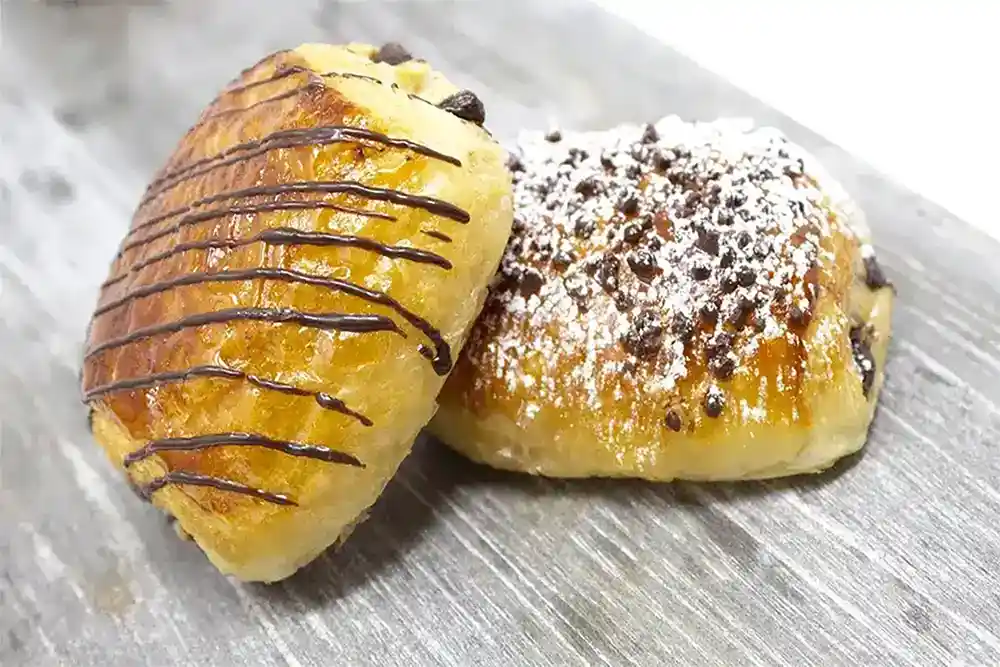 We're here to guide you through a delicious journey of fancy desserts…