Delicious Baby Shower Catering Ideas for 2023
A new baby is always a cause for joyous celebration, and it's made even better by sharing the excitement with family and friends. An essential part of this occasion would be to have an appetizing menu specially prepared for the mom-to-be and her guests. To make things more convenient while delicious, we have some perfect options when throwing a baby shower!
Short Summary
Savory appetizers, sweet treats and brunch favorites provide a variety of options for delicious baby shower catering.
Creative presentation ideas and make-ahead dishes help ensure an enjoyable experience for guests.
Nonalcoholic beverage options such as mocktails and nonalcoholic sangria offer sophisticated refreshment choices.
Savory Appetizers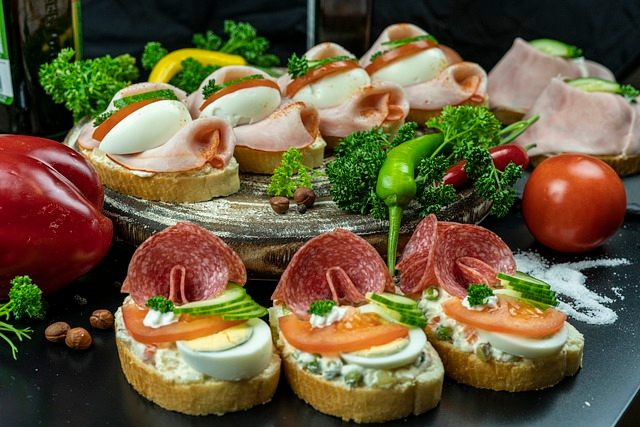 When hosting a baby shower, food is essential to ensure that guests are well-fed while celebrating the mom and her new bundle of joy. To help curate a menu everyone can enjoy, here are some delicious baby shower food ideas that should not be missed out on! These include mini quiches for starters as they provide an ample amount of flavor in just one bite.
A cheese board with various assortments would also go perfectly. This could even feature items such as chocolate covered-honeycomb or Mediterranean olives. Make it more interesting than the usual array of cheeses found at parties.
Lastly, finger sandwiches will make sure all your guests feel satisfied before leaving. You can fill them up with anything from cucumber and cream cheese spreads to tuna mayonnaise variations too!
Mini Quiches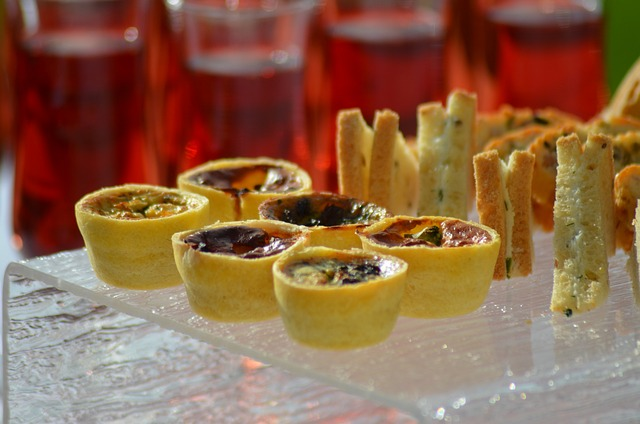 Mini quiches can be a great addition to any baby shower. They come in such bite-size portions that they are effortless to serve and eat. Plus, the range of fillings you can make offers something for everyone – from ham and cheese or feta and spinach all the way to more daring choices like spicy peppers! For an extra burst of flavor and color, add cherry tomatoes!
All these options make it easy to create a selection which will guarantee every guest enjoys their experience at your baby shower. Delicious mini quiche appetizers are surefire baby shower food crowd pleasers!
Cheese Boards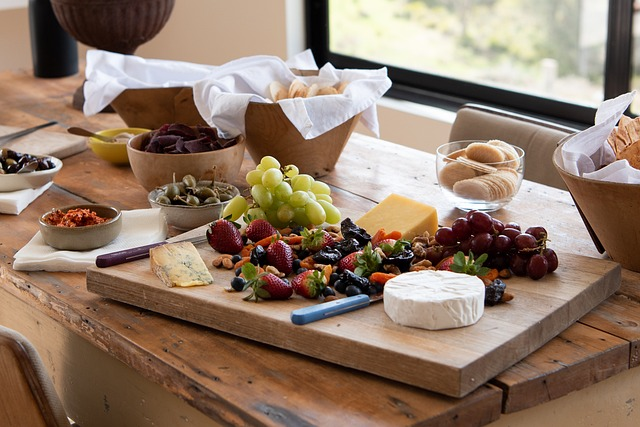 A perfect addition to a baby shower are cheese boards. This visual and flavorful appetizer allows people to savor an assortment consisting of cheddar cheese, mozzarella cheese, and parmesan cheese, alongside crackers, nuts and fruits, making for a memorable grazing experience!
For added enjoyment, provide your guests with toasted baguette slices as well as pigs in blankets or mini quiches stuffed mushrooms bruschetta caprese skewers and jalapenos filled with cheese. Cheese boards are terrific at ensuring that everyone attending the special celebration for the newborn has plenty to munch on.
Finger Sandwiches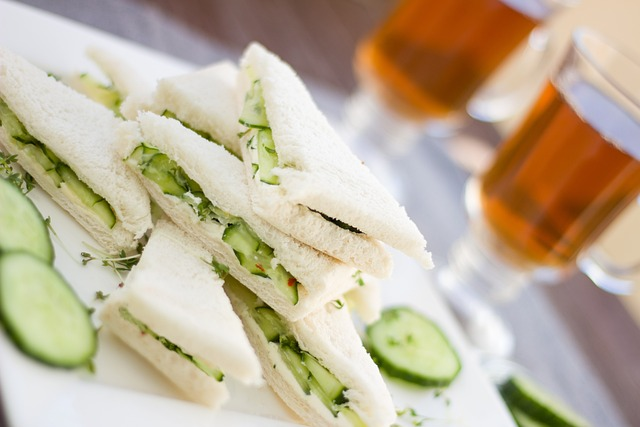 At a baby shower, finger foods such as small sandwiches are an excellent tasty appetizer choice. Cream cheese and cucumber can be used in one variety while egg salad is another popular option. Another way to give guests various tastes is to use ham with cheese or make chicken salads too! The crusts of the bread should be removed before cutting into smaller pieces for easy eating.
To have these elegant tea sandwiches that all guests will enjoy, include a range of fillings like cream cheese, eggs, ham and much more! So when planning your baby's big day remember, guest satisfaction comes first by offering different types of delicious finger foods specifically tailored for them at their special occasion!
Sweet Treat Appetizers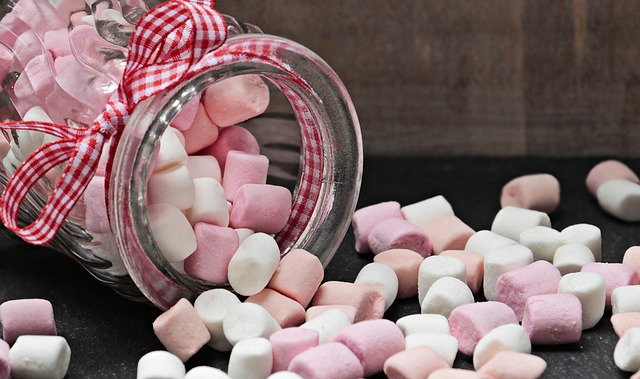 No baby shower is complete without delicious desserts. There are three unique options that would be perfect: themed cupcakes, macarons and fruit skewers. Themed cupcakes add a personal touch to the occasion. They come in many different flavors and designs, which make them a popular choice at any celebration for a mom to be.
Another great way to mark this special event with something sweet is by having delectable macarons. These French treats will not only look beautiful but also taste divine.
And lastly, if you're looking for a healthy yet delicious dessert option, why not opt for colorful fruits on sticks? Fruit skewers give everyone an energizing snack packed full of vitamins suitable even during pregnancy.
Themed Cupcakes
At baby showers, themed cupcakes are an excellent way to make the dessert table come alive. With creative decorations like booties, rattles, pacifiers and onesies, as well as a variety of flavors such as vanilla with raspberry filling or chocolate with peanut butter frosting, these delicious treats will not only delight guests but also create added festivity to this special event.
A popular option for any baby shower are lemon flavored cupcakes – be sure to use fresh lemon juice! These appeal to many different tastes while providing that special celebration feeling! If you really want to impress your friends, try adding coconut cream icing instead of regular buttercream for more flavorful results.
No matter what design or taste combination you pick, having themed cupcakes at a baby shower can be both exciting and practical by creating individual portions easily enjoyed in style!
Macarons
For a baby shower, macarons make an exquisite and tasty dessert option. These little French delicacies consist of almond flour, egg whites, and sugar. Plus, they also come in various flavors that add to the visual appeal of your party's menu.
To give guests the possibility to enjoy their favorite sweet treat at your baby shower event, you can put out selections such as funfetti, strawberry or red velvet-flavored macaron desserts.
By having this yummy addition for those who attend, it will guarantee that everyone has an enjoyable experience on that special day dedicated to welcoming the new born!
Fruit Skewers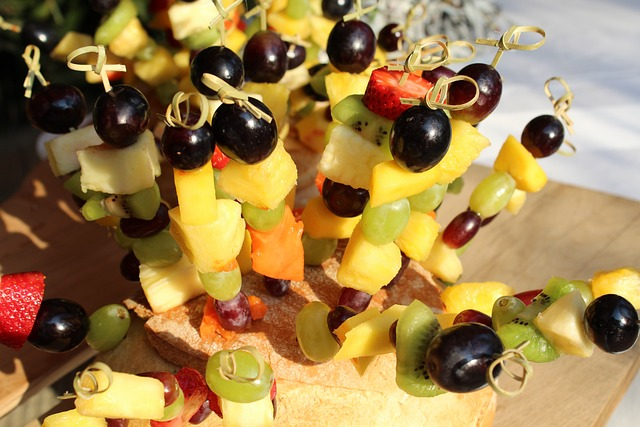 At a baby shower, food styling with colorful and nutritious fruit skewers can provide guests with an enjoyable yet light dessert option. An assortment of seasonal fruits like strawberries, cantaloupe, pineapple, kiwi, raspberries, watermelon, cherries, and apples will make the perfect combination for your platter.
Preparing these in advance is a great way to save time on the day as well, just remember to apply some lemon juice afterwards! This step prevents discoloration so that everyone can enjoy this delicious treat throughout the event. Not to mention, adding some lemon juice adds a delicious taste to your fruit skewers.
Brunch Favorites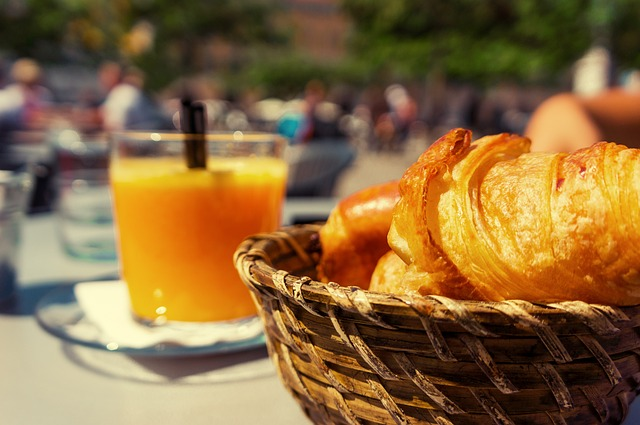 For a baby shower, it is essential to serve items that will please the crowd and make them feel cozy. Here are 3 of our favorite brunch ideas ideal for any baby celebration. One is having a waffle bar station, another idea are frittatas, and last but not least, bagels!
A great way to add diversity when hosting your event would be setting out an entire buffet table dedicated solely to making everyone's preferred type of waffles! Frittata-wise you can provide both vegetarian and meaty options so no one is left dissatisfied at such a special day celebrating the new arrival to the family.
To top off this menu, why don't we create another delicious corner filled with fresh baked bagel bites ready for consumption?
Waffle Bar
For a unique and tasty addition to your baby shower, you can set up a waffle bar with various delicious toppings such as syrup, fruit and whipped cream for guests to customize. This will be sure hit among all those in attendance!
To accommodate everyone's individual tastes, there should also be an assortment of flavors or mix-ins available so that they create their own perfect combination of the iconic brunch treat.
Frittatas
For a special baby shower brunch, frittatas provide delicious and nutritious protein-packed meals that can be customized to different fillings. Options include vegetables, cheeses or meats, perfect for pleasing many guests!
To make it even better, deviled eggs are an ideal addition too. An array of tasty options such as spinach with artichoke and feta cheese or broccoli cheddar and green onions will keep everyone happy during the celebration of your new baby! Add some bell peppers, maybe some ham and cheese, the more food the merrier! Your guests will love an all you can eat food table.
Bagel Station
At a baby shower brunch, setting up a bagel station is an entertaining and delicious way to treat the guests. Offering various types of bagels with accompanying spreads like cream cheese or butter along with other fresh toppings such as smoked salmon or vegetables will let attendees construct their own scrumptious sandwiches for everyone's enjoyment.
It's also very versatile and certain to bring fun in celebrating the arrival of your new little one! Add some sesame seeds to get the perfect appetizer bagel with your all you can eat bagel station, best served warm.
Beverage Ideas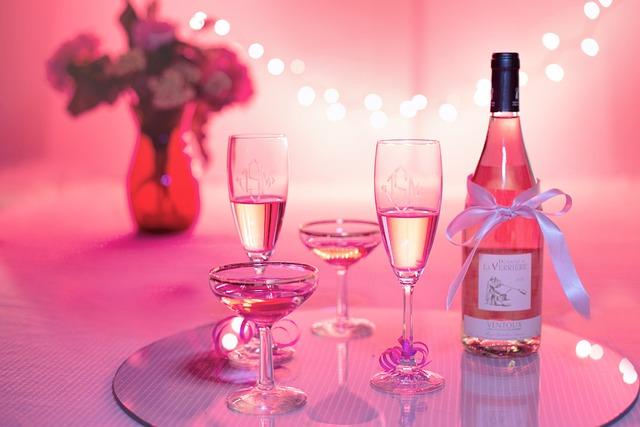 Baby showers are not complete without some scrumptious beverages that the guests can sip on. This section will discuss several non-alcoholic beverage choices suitable for baby showers, such as mocktails and a coffee and tea bar to a delectable non-alcoholic sangria option.
There's no doubt that having an amazing glass of refreshing non-alcoholic sangria at your baby shower would make it much more enjoyable. Everyone present could enjoy this tantalizing drink while celebrating with you welcoming your little one!
Non-Alcoholic Sangria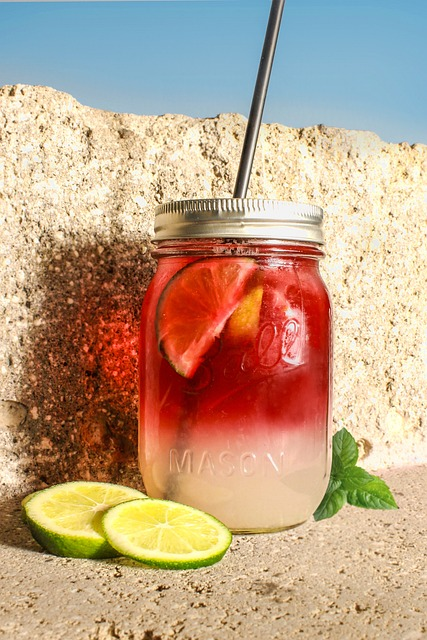 For baby showers, non-alcoholic sangria is a delightful drink option. This delectable beverage consists of combinations of fresh fruit and citrus juices like orange juice and some lemon juice along with grape juice, cranberry juice, and pomegranate concentrate blended in sparkling water.
For the optimal taste, add some sugar and freshly chopped pieces of oranges, lemons, limes or strawberries before serving it cold after letting chill for two hours at least.
Like the picture above, create the perfect beverage when serving your virgin sangria in one of our plastic mason jars. Ranging from our 8.3oz mason jar to our largest mason jar at a 29.6oz capacity, we have the best mason jars for the job!
Mocktails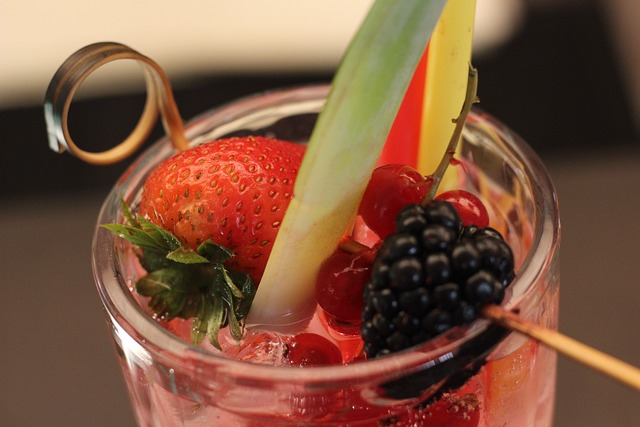 Give the baby shower guests something special to enjoy without any alcohol content, mocktails! Mocktail recipes can be tailored to fit different themes and tastes. They also generally have few ingredients needed. Popular examples include: Virgin Margarita, Pineapple Grapefruit Yuzu Mocktail, Lemon Basil Soda, Mango Mule or Cranberry Basil Sangria.
With such a wide variety of flavors, there's sure to be an option that everyone will love, including mom to be! Providing your guests with these creative drinks is both fun and delicious for them all.
Coffee and Tea Bar
For a baby shower, having a coffee and tea station can make for an excellent idea. Guests will be able to enjoy different hot beverages that they customize with flavored syrups or creamers. Provide regular as well as decaffeinated options such as iced coffees and teas like peach iced tea too!
For people wanting caffeine-free drinks, offer up some herbal selections so everyone feels taken care of on the baby shower menu. An alluring addition to any celebration around babies. Set out these treats to allow guests more than just traditional offerings in terms of refreshment!
Catering Tips & Tricks
Organizing and holding a wonderful baby shower requires careful thought. In this section, we'll provide tips for making the experience a positive one without any worry.
Menu building is an essential element of baby showers. It's important to consider how many guests will be attending with a guest, their dietary constraints plus when it takes place throughout the day while creating your food selection.
Menu Planning
When creating a baby shower menu, remember to provide a range of dishes that will please different palates and accommodate dietary preferences. Have both sweet and savory foods on offer while taking allergies into account for your guests' dietary restrictions.
To economize time as well as money, limit the items but still serve flavorful food with an overall theme in mind. This can make it more enjoyable all around.
Presentation Ideas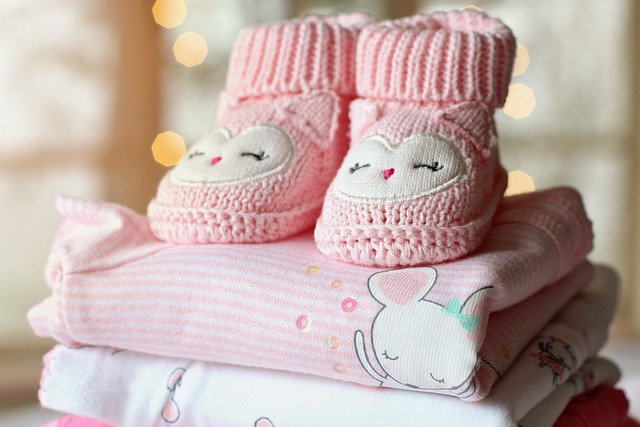 To make the overall atmosphere of your baby shower stand out, use unique presentation ideas like a personalized baby shower card and themed serving trays. Place labels on foods with relevant illustrations to enhance visual appeal for all your guests.
Decorate the event space according to how well it fits in with other items related to the baby shower theme. Doing this can really liven up proceedings and create an enjoyable experience for everyone!
Make-Ahead Dishes
Getting ready some dishes ahead of time can be a major time saver and stress reliever for the baby shower. This gives you more opportunity to enjoy celebrating with your attendees.
A few make-ahead snacks that are perfect for such an occasion include lasagna, grilled cheese appetizers, pasta salad, puff pastry, potato salad, as well as pizza bombs packed with lots of cheesy goodness!
For brunch choices, preparing raspberry peach baked French toast beforehand is also recommended – all these yummy food options could easily reheated or put together on the day itself so there won't be any fuss in terms of dining experience during the special event honoring baby's arrival.
Summary
When it comes to celebrating a baby's new arrival, preparing an enjoyable and delicious menu for the mom-to-be and her guests at the baby shower is of utmost importance. To create treasured memories, make sure that you include appetizers with interesting flavors, delectable desserts, classic brunch offerings along with some revitalizing drinks.
With efficient planning and creative decorations, your baby shower can be as stress free as possible, all while delighting everyone in attendance! Here's wishing blessings on this special event full of sweet and savory cuisine.
Frequently Asked Questions
How do you cater a baby shower on a budget?
A budget-friendly way to honor the mother and her newborn is throwing a baby shower. Ask close family members and friends to join in with their potluck contribution at an accessible spot, then find decorations from the dollar store. Make sure all attendees receive digital invitations for additional cost savings, but don't forget about being creative!
Who pays for meal at baby shower?
The expecting mother should be gifted with the hosting of her baby shower by the host, and these costs can even be shared among several family members or friends if needed. It would go against baby shower protocol to ask for guests to pay their own way as a formality. It's ultimately up to the person who arranged things.
What do you serve at an afternoon baby shower?
For a special and memorable event, you can host an afternoon tea baby shower where guests are sure to enjoy the food. On the menu are pizza bites, pigs in a blanket, and egg tea sandwiches for snacking pleasure.
Along with pastries, fill up a pastry puff with fried mozzarella bocconcini too! The goodies can be presented on tiered cake stands or arranged nicely on the buffet table for your baby shower revelers. It's not just about great taste but also having fun playing games while opening gifts. All of which make celebrating this momentous occasion even more enjoyable.
You might consider adding some signature cocktail/mocktail flavors to offer something extra special from what would already be delish spread served up.
What are some easy-to-make savory appetizers for a baby shower?
For a baby shower, mini quiches and finger sandwiches provide savory appetizers while the cheese boards cater to all of your guests. This makes for an ideal menu item when celebrating the arrival of a new little one!
How can I create a visually appealing cheese board?
Create an enticing cheese board featuring finger foods and themed platters for a unique presentation. Include flavors and textures, such as soft cheeses like brie or blue cheese alongside cheddar cheese, to make the board exciting.
Place crackers such as seeded water ones beside fruits and nuts in order to offer even more snacks on this delectable spread. Serve these tasty treats with an arrangement of vegetables with ranch dressing dip or mini baguette slices with a balsamic vinegar and olive oil dip.
While summer is the perfect time to hold your events outdoors rather than indoors, it…