If you're planning the food for your wedding, consider adding a few finger foods and snacks to the menu to hold guests over and keep them happy between cocktails and the main course. The following list will give you suggestions on foods that are easy to eat, not messy, and delicious at the same time. These appetizers are perfect for cocktail hour when guests are milling about and conversing.
Shrimp Cocktail Shooters
Shooters are increasing in popularity because they are easy to make and give a fun twist to our favorite meals and recipes. Consider placing your shrimp and cocktail sauce in our bulk plastic mason jars; this way, guests will have more shrimp without having to go back and forth between appetizer tables.
Sandwich Sliders
Who doesn't love a good chicken or burger slider? The idea is to make foods that your family and friends can walk around with instead of being sedentary at tables all night. Offer a variety of different sliders to appease the tastebuds of all the guests.
Fruit Kebobs
While it might not be dessert time yet, you can offer your guests something sweet with fruit kebobs. Eating food off a stick is enjoyable and makes for easy clean-up; when guests are finished, they simply recycle the stick into a bin.
Quiche Tarts
You will never go wrong with quiche because it's an elegant and classy food item that most people in attendance already love. This is the perfect excuse to throw in some vegetarian options for your friends who have allergies or adhere to a plant-based diet.
Stuffed Mushrooms
Mushrooms are the perfect bite-sized finger food for a snack at cocktail hour. Your wedding guests will be happy with this appetizer because they can pop it into their mouths with no mess or utensils.
Consider what your other main dishes consist of when planning snacks and appetizers. While you want the guests to be happy, you should also make sure to choose items that you and your partner enjoy. These foods are easy to prepare and offer little to no clean-up after everything is said and done.
Other Articles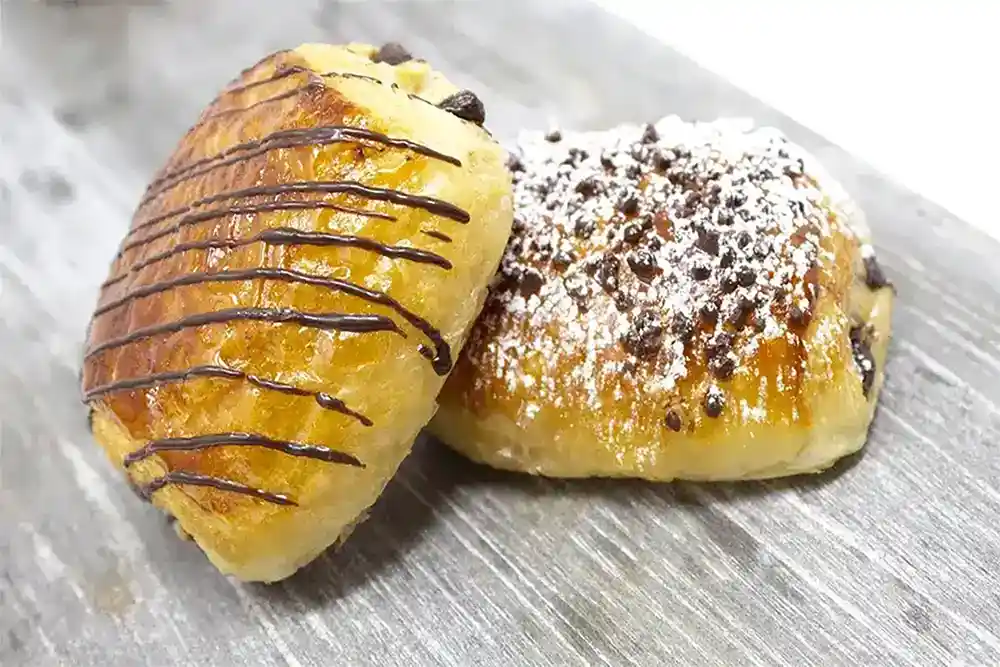 We're here to guide you through a delicious journey of fancy desserts…